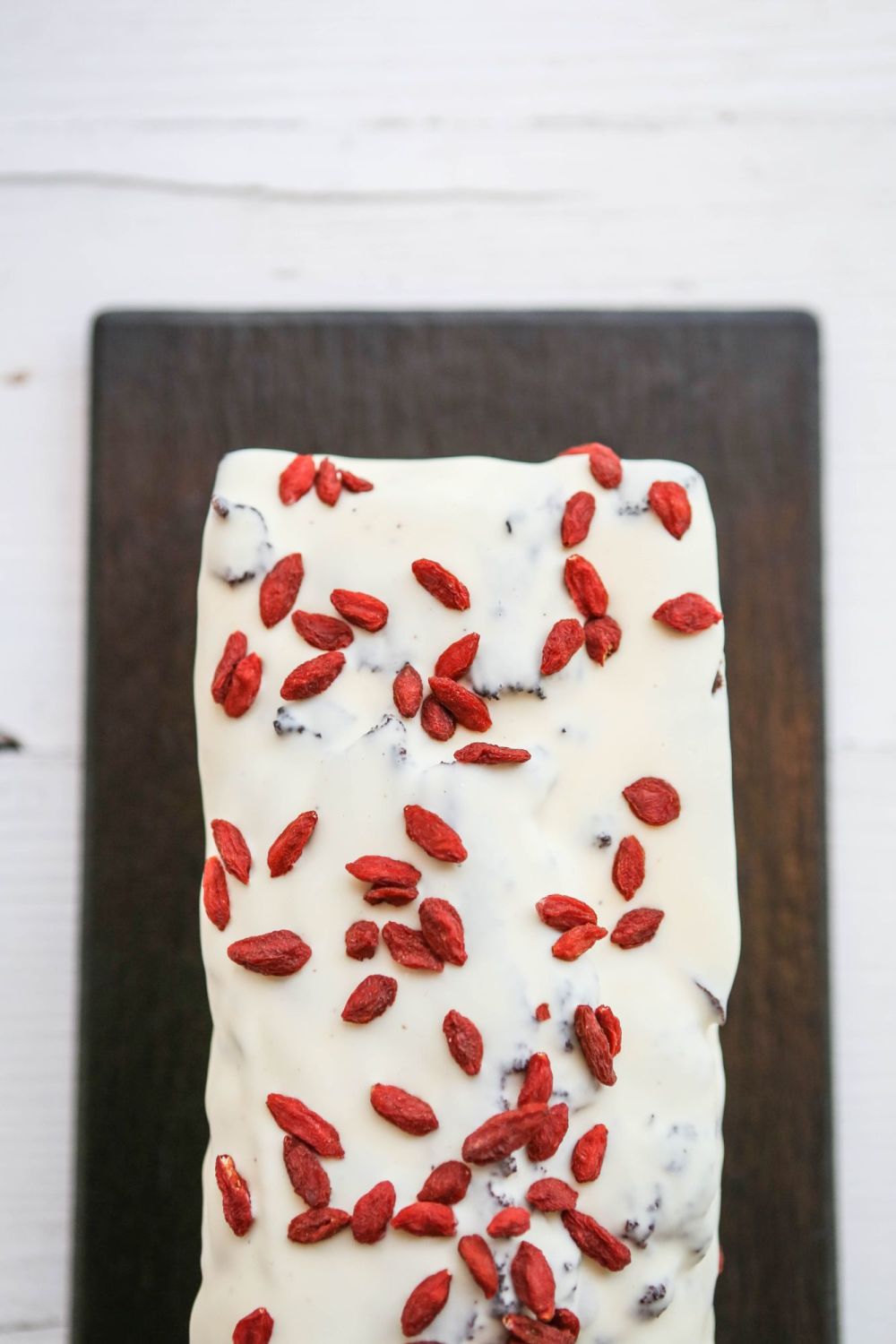 Wolfberries 100g (organic)

Wolfberries 100g (organic)

£3.95
Wolfberries - an ancient medicine for overall well being
It is said in China that eating a handful of Wolfberry fruit each day will make one happy for the entire day. Such a practice has a cumulative effect. Eventually, you can't stop smiling.
Both the Wolfberry and Panax Ginseng have been highly regarded for centuries as the foremost nutritional and botanical medicines in China. In fact, the Chinese hold a strong belief that human life might be extended significantly by using either of these herbs for an extended period of time. Ginseng is considered too strong for continuous use, and large amounts may not be suitable for people with high blood pressure or heart disease. On the other hand, the Wolfberry is much milder, with no
known risk from continuous use. Wolfberry fruit has played a major part in Taoist health practice since ancient times. Though it is a common herb, it is one that the Taoists consider to be transcendental.
Qualities: Regular consumption of Wolfberry is traditionally believed to lead to a long, vigorous and happy life - it is a quintessential tonic herb. It is said that prolonged consumption of Wolfberry will promote cheerfulness and brighten the Spirit.
Its functions include maintaining a healthy immune system (including specific and non-specific immune response), improving eye-sight and blurred vision, hearing, supporting healthy liver function,
maintaining healthy blood pressure, cholesterol and blood sugar levels, replenishing vital essence and bone marrow and strengthening bones and tendons
Antioxidant & Anti-ageing: Wolfberry is a powerful antioxidant herb. Wolfberry fruit has been shown in studies to both prevent and reverse free radical damage.
Wolfberry fruit functions to maintain normal cell growth and improve DNA restoration and repair.
Wolfberry leads to a strengthening of immunoglobulin A levels (an index of Immune function) and because the declining of immunoglobulin A is one of the signs of aging, an increase in these levels suggests that the wolfberry may enable injured DNA to repair itself and ward off tissue degeneration
The Chinese Wolfberry provides key nutritional support for children in their early growth and formative years. Good nutritional support is especially important for children's growing bodies, which are under enormous pressure from petrochemical pollution and toxins.
When Wolfberry extract was provided to 20 elderly people, once a day for 3 weeks, more than 67% of the patients' T cell transformation functions tripled and the activity of the patients' white cell interleukin-2 doubled. In addition, the results showed that all the patients' spirit and optimism increased significantly, appetite improved in 95% of the patients, 95% of the patients slept better and 35% of the patients at least partially recovered their sexual function.
Another clinical experiment by the Ningxia Institute (Register Number 879306, October 1982 to May 1985) studied the effects of wolfberry on the immune, physiological and biochemical indexes of the blood of aged volunteers.
The results were amazing, indicating that the Wolfberry caused the blood of older people to noticeably revert to a younger state.
Liver protection: Wolfbeny supports healthy liver function and offers hepaprotection. Wolfberries promote the generation of new hepatic cells.
Blood sugars: Wolfberry helps to maintain healthy blood pressure and blood sugar levels. Wolfberry can constantly and significantly reduce blood sugar level and increase the tolerance dose of carbohydrate. It is commonly used in the treatment of diabetes and has been shown to reduce cholesterol in clinical studies.
Effects on hematopoietic system: A study in China showed that Wolfberry fruits promote hematopoietic function and is a treatment for bone marrow deficiency conditions
Japanese and Chinese researchers reported Wolfberry fruits could inhibit the growth of cancer cells. Wolfberry fruit, as well as an extract from its leaves, can kill many kinds of cancer cells in vitro. In vivo studies and human studies are proving to be highly promising. Wolfberries contain Germanium and other components that appear to be able to depress or block the synthesis of the cancer cells DNA, which interferes with the cell's ability to divide and thus lowers the reproductive capacity of the cancer
cells.
Immune system: Wolfberry fruit contains polysaccharides, which have been demonstrated to strongly fortify the immune system. This same polysaccharide has been found to be a secretagogue, that is, a substance that stimulates the secretion in the pituitary gland of human growth hormone, a powerful innate anti-aging hormone
Eyesight improvement and protection: Wolfberry fruits were very popular for their vision improvement properties in ancient China. A test was conducted on the effects of wolfberry on eyesight. Twenty-seven people were tested and showed a dramatic improvement in both dark adaptation and vitamin A and carotene content of their serum (measures of eyesight acuity). Vision under subdued lighting also improved.
Anti-obesity: Lycium has been tested as an anti-obesity drug. Patients were given 30 grams each morning and each afternoon to be made into a tea. Results were excellent. Most patients lost significant weight.
Morning sickness: Lycium is commonly used by first trimester mothers to prevent morning sickness
Wolfberries have the highest content of beta-carotene among all foods on earth. Beta-carotene can be transformed into vitamin A under the influence of human liver enzymes. Wolfberries are also very rich in vitamin C and also have significant amounts of Vitamin Bl, Vitamin B2, Vitamin B6 and Vitamin E. Vitamin C is regarded to be an important requirement for a cheerful state of mind. Wolfberries contains 18 kinds of amino acids, of which 8 are indispensable ammo acids for the human body (such
as isoleucine and tryptophan). Wolfberries contain Leucine, an essential amino acid that we do not make in our bodies, so we can only get it from our diet (it is a natural component of breast milk). But leucine is regarded as more than just an essential amino acid: It also supports immune function, burns fat, and builds muscle. Wolfberry fruit is rich in 21 trace minerals of which the main ones are zinc, iron, copper, calcium, germanium, selenium and phosphorous. Mature fruits contain about 7-11 mg.
of iron per 100 grams.
Contraindications:
Wolfberry has absolutely no toxicity but should not be used if you are suffering from Spleen deficiency with dampness and diarrhea. The daily dosage range of 8-30 grams is typical of medical applications in China. Typically to maintain health 10-15 grams of the fruit are eaten daily.